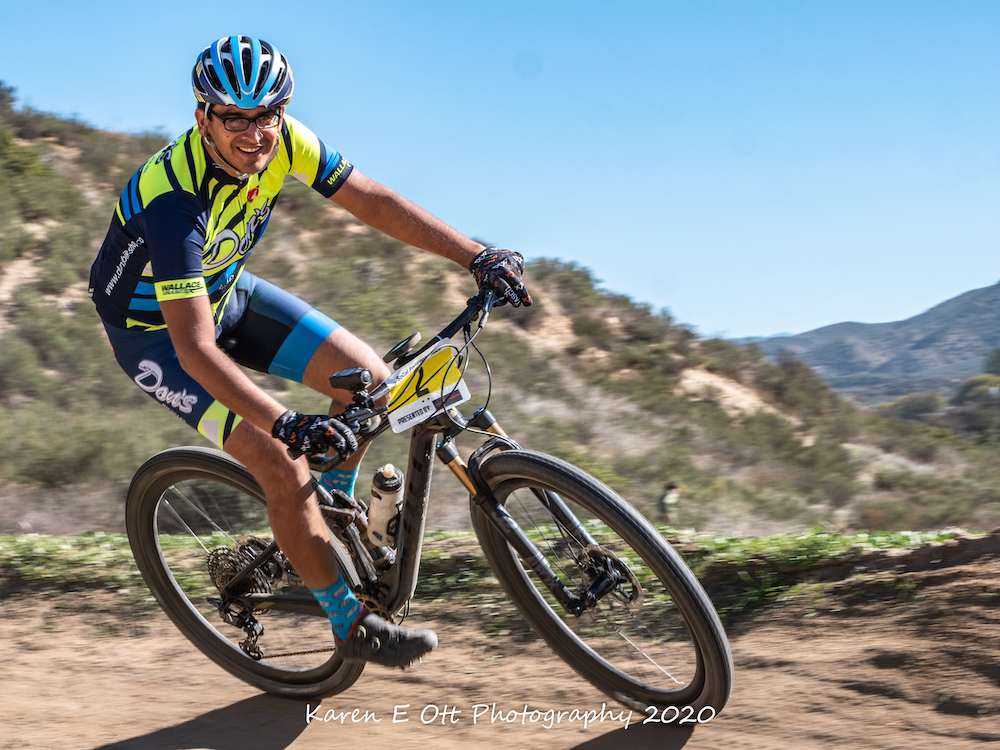 Kenda Cup #1 – Vail Lake Resort, Temecula
Mar 06 | ( 0 ) Comments
The preseason kicked off a couple of weeks ago, but now the time has come for the races that really matter in my calendar. The first one of them was the first stage of the Kenda Cup West, which took place in the Vail Lake RV Resort. The day started off not the best due to the weather, when I woke up the sky's was dark and water was pouring down from them. I started loading up the truck, and when I was about to load my Specialized Epic up, well I decided it was a no go. I instead decided to use my Trek Superfly SL, less moving parts that could possible break during the race in this weather. At about 7 am, Ale and I started the drive to Temecula, to where we arrived around 9 am. We drove to the back parking lot, and we found a spot next to the watering station, perfect spot. We set up the tent, chairs, hammock and the ice chest; afterwards we got the bikes ready for the race.
The first ones to race were Ale and Julio; they are Cat 2 races so they would start at 11 am. It was a great race, the rain thankfully stopped for their race and it was fun to assist and support. I was able to help a buddy of mine Adolfo with water as his wife had missed him earlier.  Ale got a 3rd place and Julio got 5th place, both with great efforts and happy to be there. Then it was my turn, at 1:30 pm the Pro / Cat 1 races started. I was in the 4th group to go out; it was very big as it contained multiple categories in it. We started and well I can definitively say Cat 1 is a step up from Cat 2, they start fast and keep on going fast. Unfortunately I was in the middle of the pack when we got to the first single track, and I got stuck in traffic. I raced hard, as hard as I could go at that time. I got 4th place at the end, but a happy 4th place knowing that it is just the beginning of the year. I do believe that if I had my Epic I would have put in faster time. Not sure if enough for a podium but faster, and maybe my back would not hurt as much neither lol. We had a great day, after the race we ate some Burritos that we had cooked the day before; Chicken w/ Mole, Beans and Rice Burrito or Beans and Rice Burrito. We packed the tent, the chairs, the hammock, ice chests and bikes and headed back home.
Ale with a 3rd place trophy, which sadly she was not able to get a picture at the podium as she was helping me out in my race. Still great effort from everybody, lets continue getting better at our next race the 8 Hrs Endurance of Bonelli.
P.D. Exited for April, racing three weeks straight finish it off at the Sea Otter Classic Festival!
Here are some pictures and videos 🙂
Thank you for reading!
Gilberto Cortez - USA Cycling & TrainingPeaks Certified Coach