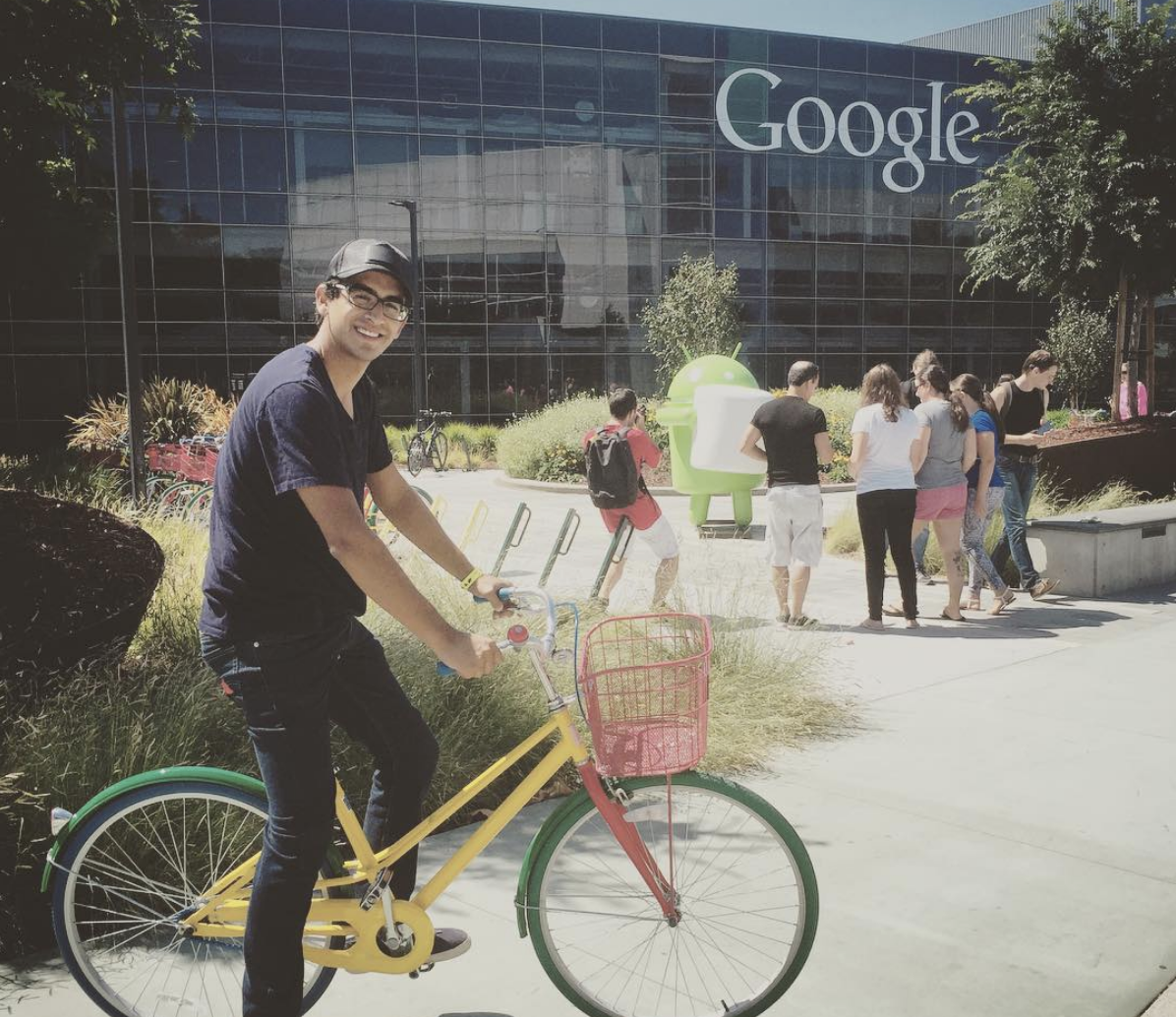 2015: A great season to remember!
Aug 02 | ( 0 ) Comments
The 2015 Season has been one of the most memorable ones that I have ever had. It was not only my comeback year, but it was the year that I won my first California Amateur State Championship. It was as well an excellent experience which gave me the opportunity of meeting so many new friends as well as places. It help me gain a higher understanding of my body, my mind and of what really needs to be done in order to achieve the top spots in the sport.
The season started very good with a 3rd place on a local race, which gave me confidence for the upcoming event which was the first race of the Kenda Cup West Series. However, during the first race of the state series there was a lot of rain, which made the course very hard just to survive. Many bikes and legs broke down, but thankfully I was able to reach the finish line in 4th place. However, on the second race of the series my luck was not going to be as good. During this race my Trek Superfly frame broke from the head tube, allowing me to only be able to barely get an 8th place on this series. During the next races I had a different full suspension bike, which worked great but was not set up correctly which still allowed me to race and to get another 4th place and a 5th. At this point on the series I started to get a little bit frustrated as I was not getting the results that I wanted, and I knew it was largely due to the bike that I was using. Well it might have contributed that I kinda skipped base season the year before, but that is a totally different story.
Thankfully at that time my new bike frame was scheduled to arrive, a new custom Superfly SL frame from Trek. My great mechanic Daniel built it as soon as it arrived, I picked it up and on my way I was to the next race of the season which was the main event of it as well – the Sea Otter Classic in Monterey, CA. I camped there for 4 days, and on Sunday Ii was ready to test myself up against the best of the state and the country. My new frame and attitude did not bring me back and it allowed me to get a second place on the race. This was great as once again this was the event that I was preparing all race to win. After this Santa Ynez, CA, where I got a second place once again. Finally, we ended up the season with two races in Big Bear, CA which I was able to both win. Which in the end, won me the state championship as well.
After this I was scheduled to race in Colorado for the last race of the national series, however due to work I was unable to attend this race as well as the National Championship which was won by Kenny Tsuda. Kenny is a great friend that I am so grateful to have meet during this season. His family support and his friendship was one of the best things that I could have taken out of the year. We had multiple matches were we were neck to neck, he took some I took some. He made me sweat to the last race, as we were only separated by a point after a year of racing. I was able to take the win and take the series, but one never knows next year. He started training with a coach, and I stopped training with mine so that will probably make a very big difference next year when we jump a category higher.
Being that I was unable to race in Colorado, I decided to race in Baja, Mexico in the Pro Category and see how I did. Overall I thing I did excellent being that after 5 laps of racing I was less than 15 mins behind the first place and was able to get in the top 10. Plus you cannot beat the experience and the ability of seeing all of the people that you used tor ace with when you were only a kid like Cris Adame, who I used to race with back in the Junior categories and with who it seems I will be racing against once more.
Overall it was a great year, a great season and it is now time to do some base. I want to thank my coach Alex Estrada for always pushing my abilities, my sponsor GC Termite Control for allowing me to go and pay for all this, to my friend Kenny and his family for showing me all of their support during all of those events and of course to my family that is always there even though they are not.
Here is a short summary of the events that I attended during the season:
Quick and Dirty

February 22, 2015
3rd Place

Kenda Cup West Series

Vail Lake Resort

March 1, 2015
4th Place

Frank Bonelli Park (San Dimas, CA)

March 15, 2015
4th Place

Fontana, CA

March 22, 2015
8th Place

Frank Bonelli Park (San Dimas, CA)

April 12, 2015
5th Place

Santa Ynez, CA

May 3, 2015
2nd Place

Big Bear Shootout #1

May 31, 2015
1st Place

Big Beat Shootout #2

June 14, 2015
1st Place

Sea Otter Classic

April 19, 2015
2nd Place

Copa Baja California / CMCTJ #5

June 28, 2015
Category: Elite / Pro
9th Place
Thank you for reading!
Gilberto Cortez - USA Cycling & TrainingPeaks Certified Coach